Study Schedule, Productivity, and Test Taking Strategies for the USMLE
All of the most potent tactics from thousands of hours of 1-on-1 tutoring distilled into succinct lectures. Don't improvise USMLE study. Plan your study time effectively with HyGuru.
Plan your Time
Don't improvise USMLE study. A little planning can save you a lot of time. Use our customizable study schedule to set goals and be efficient.
Learn Test Taking Strategies
Peel back the onion to reveal crucial test taking elements. Learn how to approach questions, question blocks, multiple blocks and game-day test taking psychology.
Make the Most of your Time
Productivity starts the moment you open your eyes in the morning. We've surveyed the productivity practices of the most successful people and applied them to all elements of USMLE Step 1 study.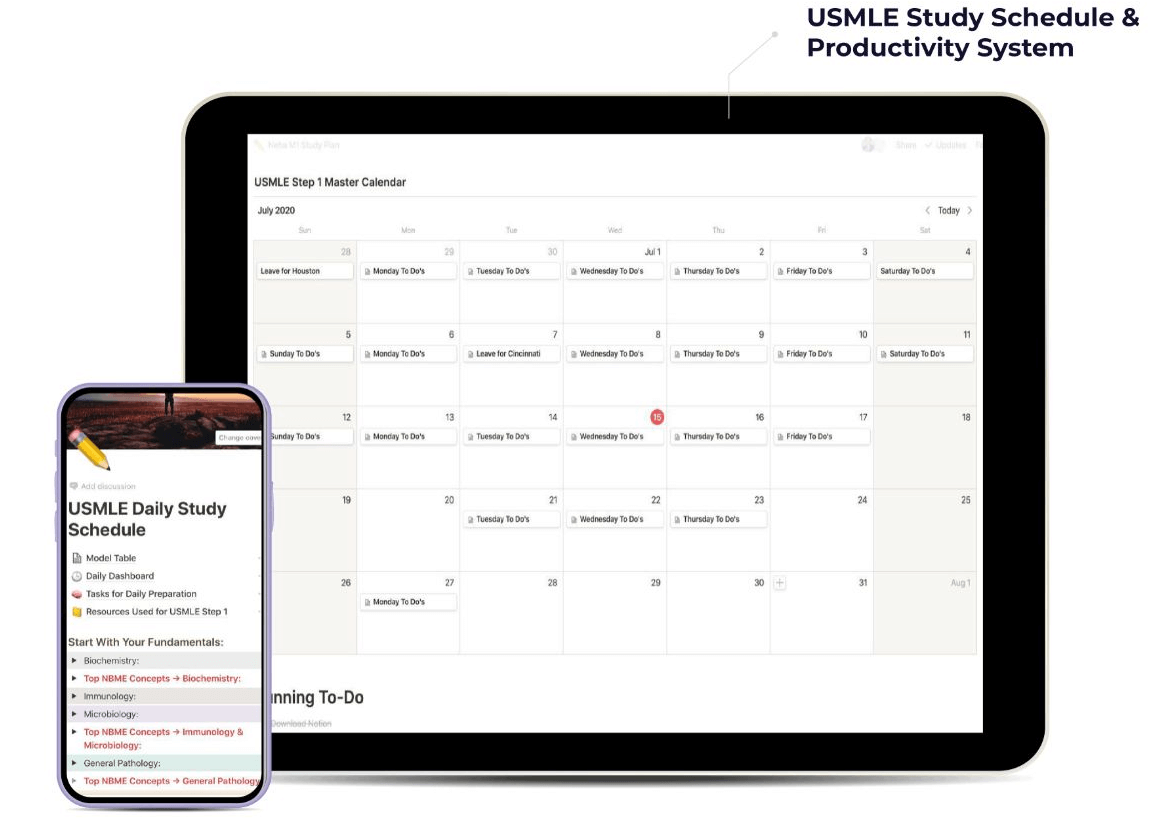 Study Schedule
---
Have you heard of the 3 + 1 study system- 3 days per organ system and 1 day for catch-up? Don't improvise. Be strategic in your approach to preparing for the USMLE Step I. Planning up front saves you hundreds of hours down the road. Follow our tutorial to create a customizable study plan layering UW, First Aid, & Pathoma! Everything is in one location for easy study and productivity. Use it for both longer term as well as dedicated study periods.
Test Taking Strategies
---
Rahul distills thousands of hours of 1-on-1 USMLE Step I tutoring into the most significant test taking techniques. Learn to stem-paraphrase-predict, identify pertinent positives and negatives, and master USMLE question patterns and triggers. Learn typical question styles for each organ system. Then balance your time and routinize your approach to question blocks with the Three Pass Approach. Finally dive into test day psychology and adopt the mindset to execute successfully on game-day!
Productivity
---
Don't spend all day on a single UWorld block. In this course Rahul shares evidence based productivity tips that will increase your test performance. You'll learn to do UWorld blocks in under 90 minutes, when to assess yourself with full length practice exams, and when to pivot if one study approach just isn't working. Put your highlighter away and adopt a productivity mindset with concrete strategies that will make you a better test taker and a better doctor.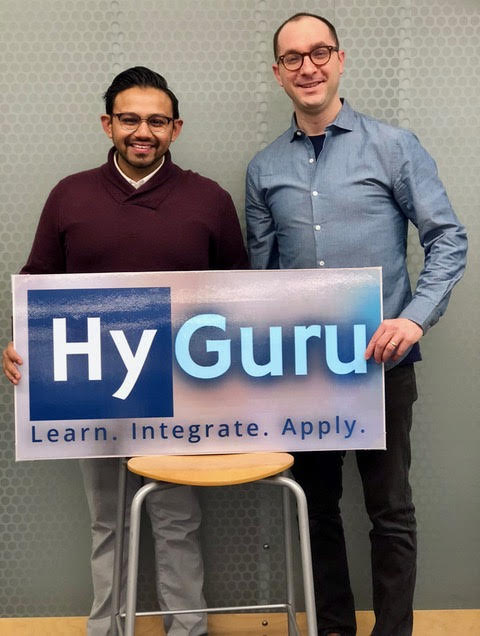 Your Teacher
Dr. Rahul Damania
Dr. Rahul Damania, fiery and infectious, taught his first USMLE course while still in medical school and has accrued many teaching accolades since then. A born educator and motivator, Rahul continues to augment his educational portfolio through old-school hard work and an authentic pledge to his students' success. Currently a PICU fellow working about 80 hours per week, Rahul humbly recognizes that his credibility as a teacher is forever rooted in an enduring willingness to listen to and learn from his patients.
Rahul, who himself scored above the 90th percentile on Step I and II, has over 3000 hours of USMLE teaching experience. Students working with Rahul average a 20-point increase on their exam. This year alone, he has had multiple students who initially scored sub-200 experience an increase to 230+. He has held multiple comprehensive USMLE courses at top tier medical schools in the Midwest.